Government Intervention Needed to Improve Coffee Production
by PNG Business News - April 21, 2021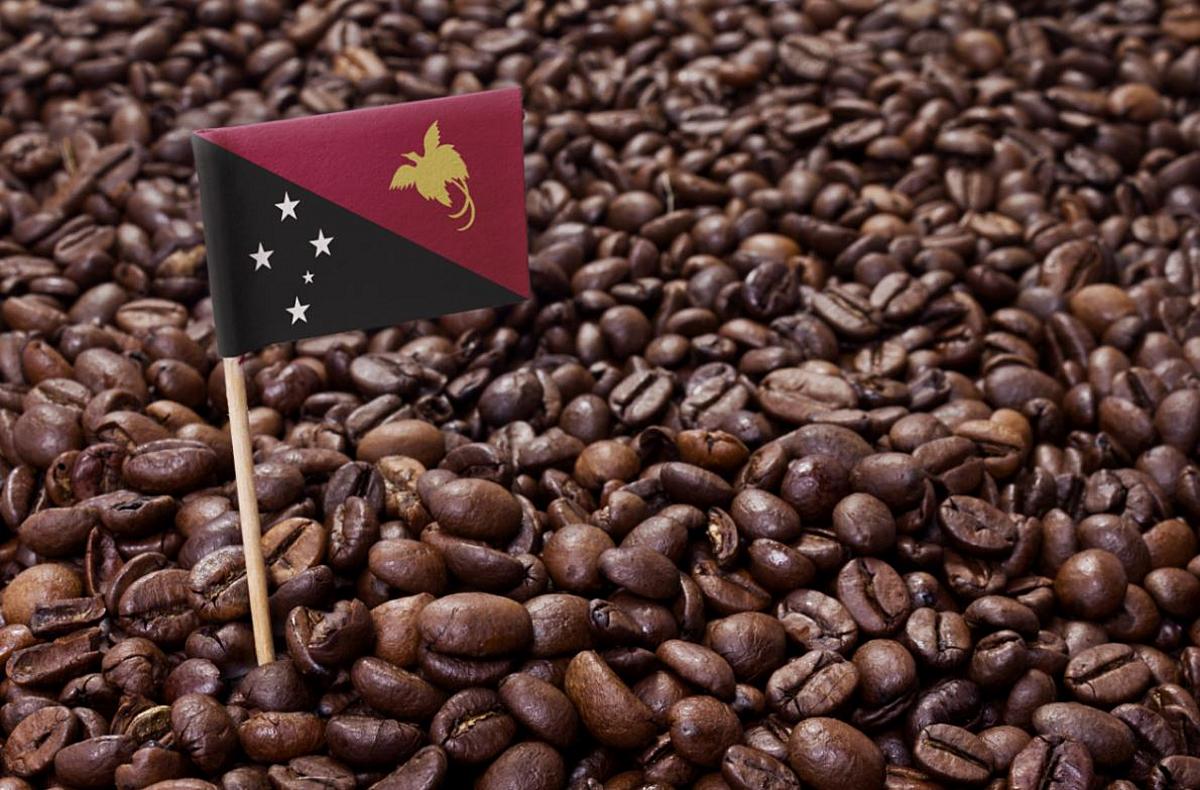 Lack of immediate government intervention to address a dramatic drop in coffee exports will have serious consequences for producers and the PNG economy that is very much dependent on it.
This is according to the release of a discussion paper by the Papua New Guinea National Research Institute (PNGNRI) that uses data based on various factors affecting coffee production in the five leading coffee producers of the world compared to PNG. The study draws lessons and makes recommendations to guide policy makers, government and Industry on strategies to improve production, quality and revenue for farmers, government, producers and stakeholders.
Titled 'Strategies For Improving Coffee Production and Processing in Papua New Guinea: Lessons from the Top Five Coffee Producing Countries], it was researched and published by Carolyn A. Afolami and Eugene E. Ezebilo and released in March 2021.
The data (used in the discussion) were analysed using descriptive statistics and a log-log Ordinary Least Squares (OLS) regression model. Of the top five (05) Coffee-producing countries, Brazil had the largest area of coffee field harvested and the highest quantity of coffee produced. This is larger than the area harvested in PNG by 54 times and quantity produced by 36 times.
From 1998 to 2018, the coffee harvest area and quantity of coffee produced in PNG decreased by 33 percent and 28 percent respectively. Most of the coffee trees in PNG have passed their economic productive age. Coffee growers, especially smallholders, lacked access to extension services, and they find it difficult to access coffee processing facilities. OLS results revealed that an annual increase in the coffee harvest area increases the quantity of coffee produced. Coffee production in Vietnam and PNG are the most sensitive to changes in Arabica and Robusta coffee prices.
Extension services provided by the Coffee Industry Corporation (CIC) to PNG coffee farmers have not increased coffee production per hectare (yield). If the intention is to make PNG one of the top coffee-producing countries, strong 'political will' is needed to invest in research, effective extension services, and upskilling of coffee growers in modern coffee production and processing techniques.
In Papua New Guinea (PNG), coffee has been the second leading agricultural commodity, after oil palm (Department of Agriculture and Livestock [DAL], 2020). Coffee production provides opportunities for employment and foreign exchange earnings. Coffee contributed 27 percent of the total agricultural export from 2012 to 2017 and accounted for six (06) percent of the Gross Domestic Product (GDP) within the same period. It contributes to multiple sectors of PNG's economy including transport, construction, manufacturing, retail and wholesale, insurance, and banking.
The PNGNRI Discussion Paper (No. 184) cites a report by AECOM (2018) on the PNG coffee market study, that reported that exports had dropped to 934 60kg bags between 1998 and 2018 while coffee price on the international market has also been declining over time. It (PNGNRI discussion paper) implies that, given that the two components of coffee revenue (output and price) to the producers is declining, revenue would decline over time and have serious consequences for everyone that depends on it.
If the intention is to make PNG one of the top coffee-producing countries, strong 'political will' is needed to invest in research, effective extension services, and upskilling of coffee growers in modern coffee production and processing techniques.
This is apart from other factors like access to markets, which is now the focus of the new World Bank funded program PNG Agriculture Commercialization and Diversification (PACD) program that continues on from the recently exited and successfully completed Public Private Agriculture Partnerships (PPAP) program.
In collaboration with the World Bank, the Government of PNG (GoPNG) implemented the PPAP as an initiative to make growing cash crops, like coffee, more attractive to farmers.
The Project focuses on improving performance in coffee production (DAL, 2020). This contributes to the GoPNG's commitment to increase the contribution of cash crops — including coffee — to the country's economy as highlighted in the Medium-Term Development Plan III (Department of National Planning and Monitoring, 2018). PNG's coffee industry provides one of the highest potentials for growth and gains within the agricultural sector and has the potential to support the growth of the economy.
However, the quantity and quality of coffee produced in PNG continue to decline, which threatens many households who depend on coffee for their livelihoods. The decline also adversely impacts government revenue from the agricultural sector. Because coffee contributes immensely to PNG's economy and the livelihoods of many households, it is pertinent we find strategies to address the problems associated with the production and processing of coffee in the country.
---