Current Issue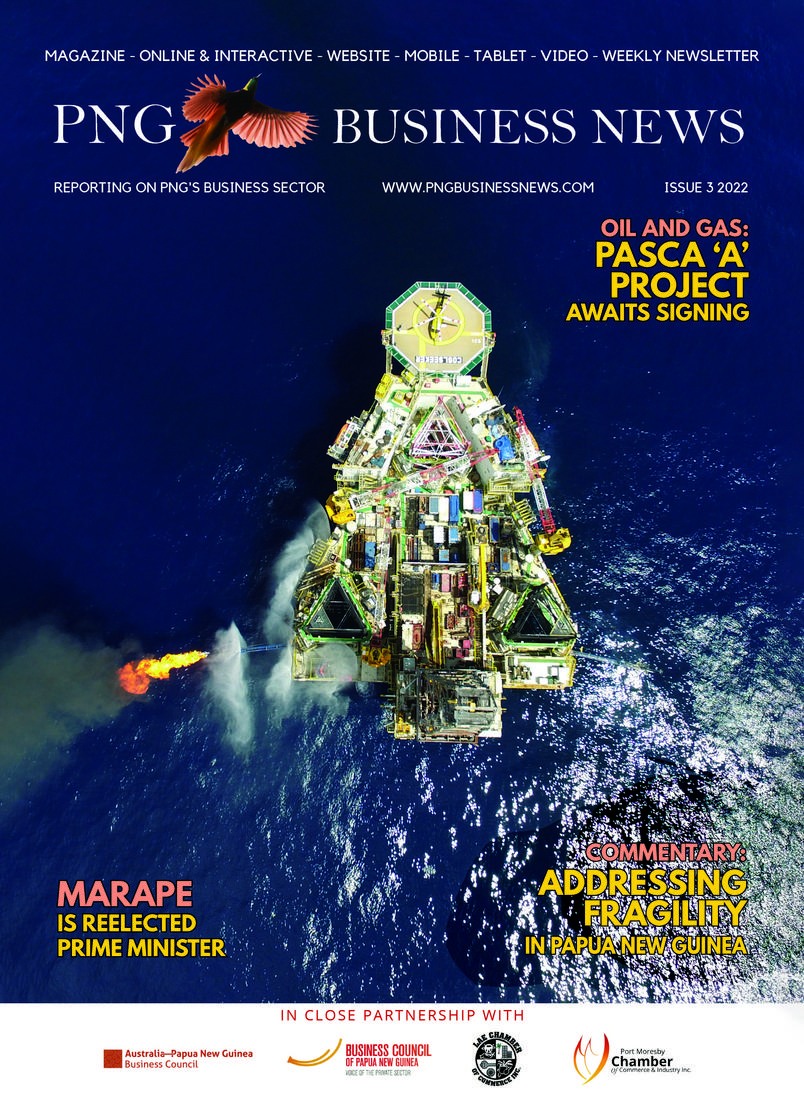 Issue 3
Papua New Guinea is coming off general elections and Prime Minister Hon. James Marape is once again head of government, one chunk of news we certainly couldn't let pass in our Issue 3 2022 – our record-breaking biggest issue yet, with 104 pages full of valuable information.
On the mining front, Mineral Resources Enga and the Landowners of the Porgera Gold Mine in Enga Province have signed their shareholders' agreement, which should hasten the reopening of the mine shuttered since 2019. PM Marape is among the many leaders that have said Porgera must reopen to give PNG's economy a boost.
One agreement awaiting signing is for the Pasca A offshore gas project in the Gulf, which will go ahead once that is greenlighted and the petroleum development licence (PDL) is approved, says Robert Gard, CEO of developer Twinza – which also supplied our stunning cover image for this issue.
We round up this issue with our collection of news and updates from across the country and its industries. Take special attention to the spread on pages 80-81, where Bishop Brothers gladly share with us their story and how they are marking their 50th year in PNG in 2022 – an achievement certainly worth its weight in gold.