Atlas Steel Introduces Modular Houses
by PNG Business News - April 21, 2021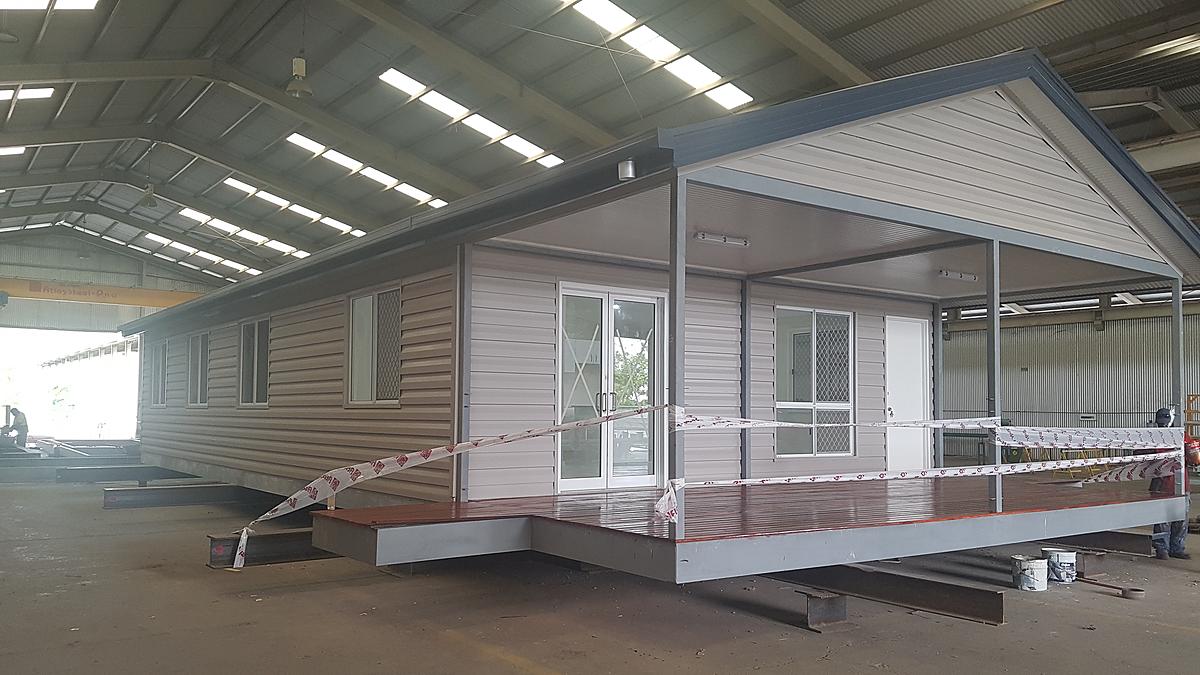 'It is a big year for Atlas Steel PNG, a local company, who is introducing Modular Houses – a new product to the PNG market during the second quarter of 2021.
Business Development Manager Aliraza Agai said: 'Modular Houses are a new addition to our Building Division which is already the largest supplier of steel buildings across PNG for the residential, educational, commercial & industrial sectors'.
The main features of the Atlas Modular Houses are:
Predictable Cost:
A controlled and fixed pricing method is adopted at the beginning of the construction process allowing you to effectively know exactly what you are getting for your money.
Assured Time Frame:
The average time from commencement of works to handover is 10 weeks, which consists of six weeks factory construction and four weeks on-site completion. The benefit of modular construction is the ability to commence works on both the prefabricated modules in the factory and the footings and landscaping components on site at the same time.
Best Design & Construction capabilities:
Our experienced in-house design, engineering & construction team allow us to come up with creative and smart solutions to complex architectural forms and functional requirements. All structural elements of your house are designed using in-house design software and manufactured in our state-of-the-art factory using Computer Numerical Controlled (CNC) technology by our team of dedicated professionals.
Top Quality Control:
In Modular construction, majority of the works are carried out in a controlled factory environment. Our designers, engineers and tradespeople are at site, at all time, which results in a focused attention to detail and quality control throughout the entire construction process of your building.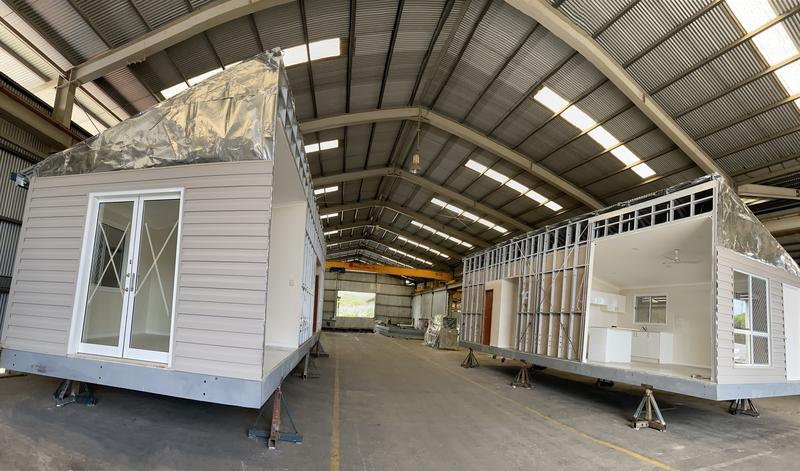 As outlined by Ali, it's a simple 5-step process to building your dream Modular home.
Step 1: Consultation:
This involves a meeting with our team to discuss the feasibility of the modular system for your home. Our creative and technical team will assess your requirements, your site and your needs related to the basic parameters as well as your selection of finishes, fixtures & fittings to form a design brief.
Step 2: Design & Costing:
Based on your requirements, designs and costings are prepared for your review and feedback. Once your comments are incorporated, Atlas Steel PNG draws out final drawings, designs and prices for your acceptance - which then culminates into a detailed contract.
Step 3: Planning Approvals:
The designs and drawings are then submitted to our panel of Professional Engineers for their approvals after which the documents and reports are submitted to the Building Board for necessary approvals.
Step 4: Factory Construction:
Factory construction involves manufacturing and assembly of all structural components of the house along with fit-outs to the required stage of completion before transport. This includes our quality FRAMECAD steel framing system, external & internal cladding both of which are manufactured using Galvanized & COLORBOND steel coils from New Zealand Steel. The interiors comprise of quality kitchens, bathrooms, floor coverings, electrical, plumbing, joinery and all painting works. While these works progress in the factory, foundation and earth works also commence at site to receive the modular house within the stipulated time frame.
Step 5: Delivery & Site works:
This involves craning & delivery of the pre-fabricated modules to the site along-with service connections for electrical and plumbing systems. Once the house is ready and all operational checks have been done, a formal hand-over of the house takes place.
"With Modular Homes added to our buildings division, we expect to get even busier this year. Classrooms are the next category that we plan to roll out and keeping in mind the demand that these Modular buildings are anticipated to create, we are already looking into expanding our fabrication and assembly facilities and recruiting more staff" Ali said.
"The biggest challenge that a buyer faces today is to choose the right product. The market is flooded with poor quality, sub-standard building components. At the same time there is also a rise in imports of house and building structures from overseas. When a buyer takes delivery of an imported building, first of all, he does not get a share of the savings because the suppliers pocket all the savings. Secondly, because of poor quality control, most of the buildings begin to rust and leak causing both emotional and financial stress to the buyer. Thirdly, and most importantly, how will we be able to create a self-sufficient and sustainable domestic economy if we encourage such imports. Buying Atlas Steel PNG quality buildings locally helps keep the PNG Kina in PNG and provides work to our local work-force" Ali added.
Having been in the PNG building and construction market for decades, Atlas Steel PNG understands the local needs and has spent time and resources to come up with suitable layouts and designs that amalgamate quality and style with affordable pricing. In addition to standard layouts Atlas Steel PNG also offer tailored solutions to clients, to build their dream homes and building structures.
According to Ali, quality and cost continue to be the primary drivers across all divisions in Atlas Steel PNG, including the new Modular systems.
In his final remarks Ali said: "Atlas Steel PNG is a local company and we are doing our bit to contribute to the local economy. Likewise, I encourage the Public and Private sectors to also emphasize on using PNG Made products to support domestic businesses and strengthen the local economy."
---