Australia Opens Its Doors to International Students
by Marcelle P. Villegas - May 16, 2022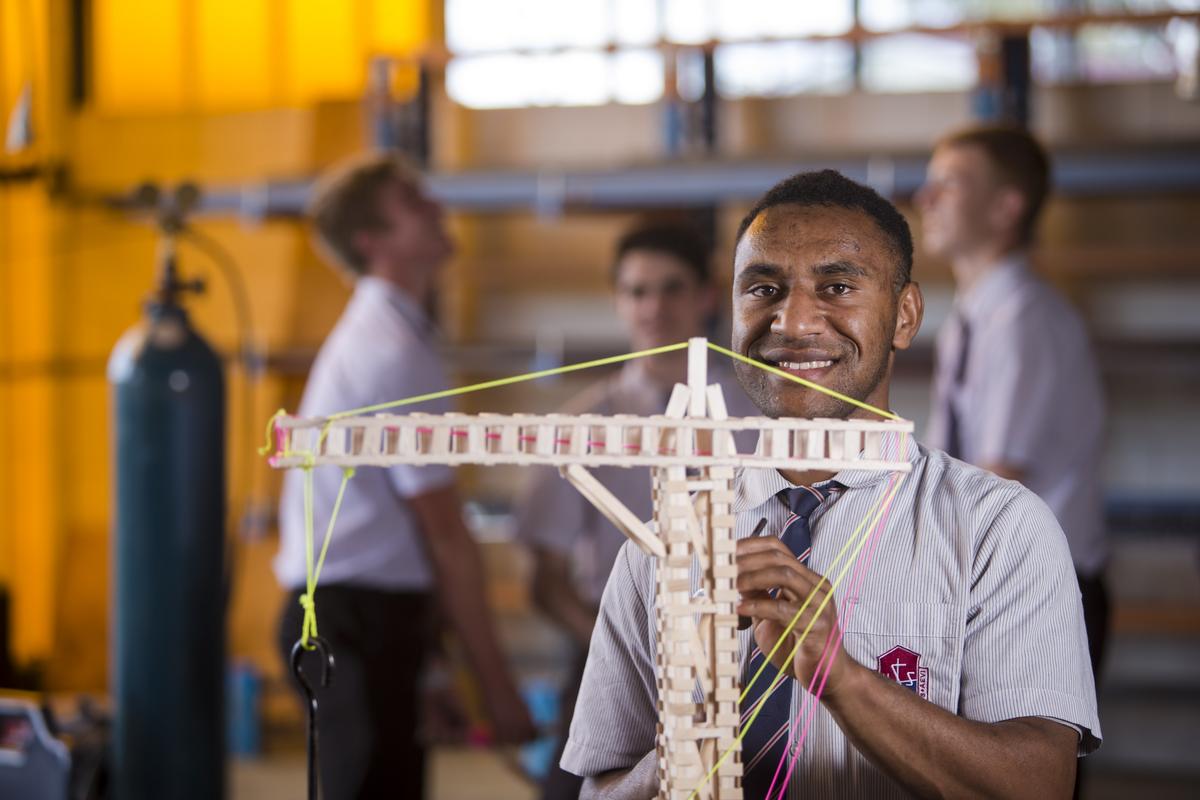 Photo credit: Education Queensland International
"International students are an important part of the Australian community, and we are excited to welcome them back to our classrooms, campuses and communities."
This was the announcement posted on their website by the Australian Government last February to herald the reopening of international travel to students. "Australia's borders are open to fully vaccinated international students and Temporary Graduate (subclass 485) visa holders." [1]
"From 21 February 2022, all visa holders who are fully vaccinated for international travel purposes can travel to Australia without a travel exemption. Unvaccinated visa holders will still need to be in an exempt category or hold an individual travel exemption to enter Australia." [2]
The Australian Government said that international students will be subject to Australian Government border restrictions and any State and Territory quarantine and testing requirements.
Quarantine and testing arrangements for State and Territories are frequently changing. Therefore, international students are advised to visit www.Australia.gov.au/states to be updated with the latest information and announcements of the Australian Government.
In relation to this, the Department of Education, Skills and Employment has developed a "factsheet on the reopening of international travel to students" which is available for downloading from the website. [3]
"All visa holders who are fully vaccinated in accordance with Australia's international border entry requirements are able to arrive in Australia without needing an approved travel exemption. This includes fully vaccinated international students." [1]
Here are more important reminders from the Australian Government:
People who do not meet Australia's vaccination requirements for international travel must apply for a travel exemption to travel to Australia, unless they are in an exempt category.
Visa holders who arrive in Australia may have their visa cancelled and be detained and removed if they:
are not fully vaccinated for international travel purposes in accordance with Australia's border entry requirements;
or do not have a medical contraindication to a COVID-19 vaccine as defined by the Australian Government;
or are not in an exempt category or hold an individual travel exemption.
To be considered as "fully vaccinated for international travel purpose" to or from Australia, one should have completed a primary course of a vaccine approved or recognized by the Therapeutic Goods Administration (TGA). This includes mixed doses. The currently approved or recognised vaccines for travel are the following:
Two doses at least 14 days apart of AstraZeneca Vaxzevria, AstraZeneca Covishield, Pfizer/Biontech Comirnaty, Moderna Spikevax or Takeda, Sinovac Coronavac, Bharat Biotech Covaxin, Sinopharm BBIBP-CorV (for people under 60 years of age on arrival in Australia), Gamaleya Research Institute Sputnik V, Novavax/Biocelect Nuvaxovid.
Single-dose dose of Johnson & Johnson/ Janssen-Cilag COVID Vaccine are also in the list of approved and recognized vaccines.
"At least 7 days must have passed since the final dose of vaccine in a course of immunisation for you to be considered fully vaccinated for international travel purposes. Mixed doses count towards being fully vaccinated as long as all vaccines are approved or recognised by the TGA."
How about exceptions for vaccination requirements and arrangement for children?
"People with acceptable proof they cannot be vaccinated for medical reasons, and children under 12, can access the same travel arrangement as people who are fully vaccinated for international travel purposes."
Moreover, temporary visa holders who are younger than 18 years old at the time of departure for international travel to Australia do not require an approved travel exemption when the child is travelling with at least one adult who is fully vaccinated for international travel purposes.
"Unvaccinated or partially vaccinated children aged 12-17 years old entering Australia may be exempt from passenger caps and eligible for reduced quarantine requirements. Travellers should always check the quarantine requirements for the state or territory they plan to travel to, or transit through, prior to arranging their travel."
"If the child is travelling with unvaccinated adult family members, then the entire family group will be subject to managed quarantine and passenger caps."
For more information on vaccination travel requirements, quarantine rules, and other related matter, visit https://covid19.homeaffairs.gov.au/vaccinated-travellers.
Reference:
[1] https://www.dese.gov.au/reopening-international-travel-students
[2] https://covid19.homeaffairs.gov.au/vaccinated-travellers
[3] Factsheet on the reopening of international travel to students
https://www.dese.gov.au/reopening-international-travel-students/resources/factsheet-reopening-international-travel-students
---