Businesses Welcome Porgera Reopening
by PNG Business News - April 19, 2021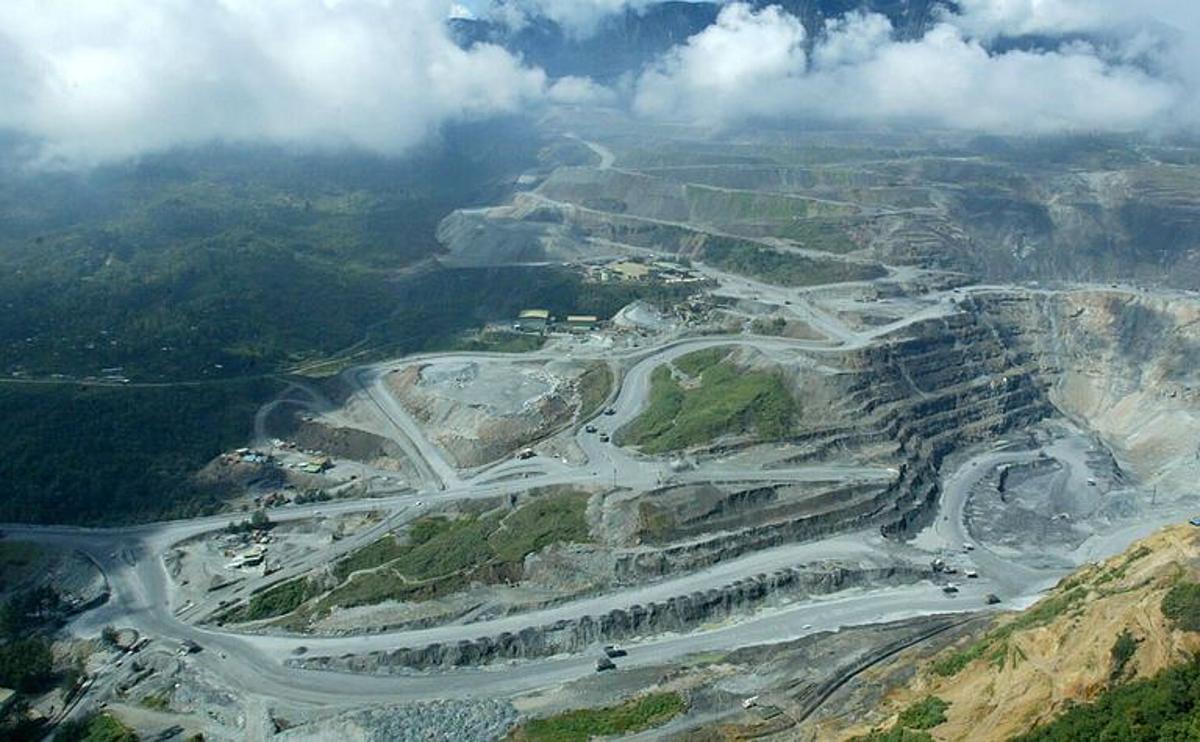 The reopening of Porgera has been welcomed by the Lae Chamber of Commerce and Industry (LCCI), as the mine provides jobs in shipping, processing, distribution, and movement of products from Lae up the Highlands.
President of the LCCI, John Byrne, said that while resource projects were important for the economy, it was also encouraging to see the government and other organizations working to improve agriculture.
"It is a vital step for our country in terms of investor confidence, but of equal and more important to the lives and livelihood of our people and businesses from Porgera down to Lae, not excluding the beneficial impact to all provinces," he said.
"Agriculture is a key programme in PNG but without the resource projects, local and overseas investment, education and planning they will not bring immediate relief to our communities.
"It will take some months to restore the site to a safe and operational business and we encourage all parties to work together to ensure this happens with due haste.
"We also encourage the opening of progressive talks on Wafi-Golpu, another critical project which will have a broader impact than simply a resource project.
"With the combined pressure of the Covid-19 having a detrimental effect on the economy and health of our people, and the shortening of forex (foreign exchange) and Government funds to pay suppliers, important investments and projects like these provide a platform which will as Prime Minister James Marape says, move to 'Take back PNG', for all local and overseas legal and tax-paying businesses and our people," Byrne said.
Meanwhile, Bank South Pacific group chief executive officer Robin Fleming said, "Notwithstanding that there still needs to be a more detailed agreement on certain aspects of the agreements, Friday's announcement gives a business much confidence of a process of rehabilitation of the mine commencing with a re-commissioning this year."
"Barrick's stated commitment to funding the costs associated with re-commissioning is also positive, and preliminary work required to move the mine towards commencing operations will-in-itself bring much needed foreign exchange into the country.
"Businesses in Porgera and support companies, especially transportation companies will see this as a much-needed boost to their businesses and of course former employees of the Porgera Joint Venture will be looking forward to rejoining the workforce."
Cameron Mackellar, CEO of Brian Bell Group, said the country needed this now more than ever because it "would most likely help kick-start a very subdued economy," as well as his company's industry, especially in regional locations.
"It will be great to hear when operations will resume and see the positive impacts on all those small-to-medium enterprises (SMEs) who absolutely relied on Porgera operations."
The Stanley Hotel and Suites general manager Geoff Haigh said like everyone in the hospitality industry, they were pleased with the news about the Porgera gold mine reopening. This will provide a much-needed boost to the economy in general," he said.
It was a relief to the local population and business houses in the Porgera-Laiagam and Enga areas, according to the Porgera chamber of commerce and industry.
President Nickson Pakea said the mine's closure a year ago had a major impact on smaller companies working in the Porgera mine's industry spin-off catchments.
Since last April, the mine has been closed and in care and repair due to the State's refusal to extend the exclusive mining contract.
It is expected to reopen later this year.
According to the terms of the deal, Porgera will be owned 51 per cent by PNG stakeholders (Kumul Mineral Holdings Ltd, Enga government, and landowners) and 49 per cent by Barrick Niugini Ltd in a new joint venture (BNL).
---