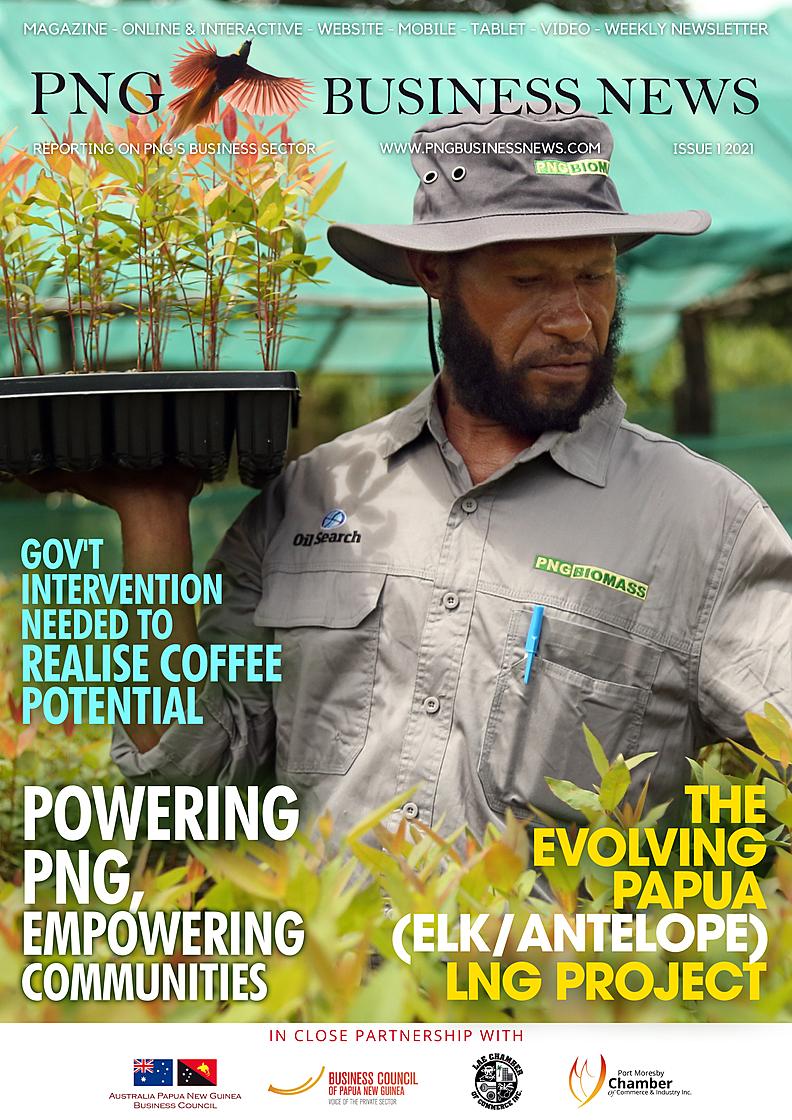 PNG Business News kicks off the year 2021 with a closer look at the PNG Biomass project in the Markham Valley in Morobe Province. As Oil Search's strategic and sustainable diversification of the Company's energy portfolio, PNG Biomass hopes to power Papua New Guinea with domestic low-emission renewable energy and empower communities by using an inclusive economic growth model.
Meanwhile, our resident expert Roger Kewa Avinaga takes another deep dive, this time into the evolving Papua (Elk/Antelope) LNG Project, which highlights the natural gas resources the country has, and how PNG can benefit from this.
The same goes for the PNG coffee industry, where our ace writer Jason Som Kaut dissects a discussion paper from the PNG National Research Institute on how government intervention can avert a dramatic drop in exports of the country's second-best commodity.
The rest of the magazine is packed with the latest business and industry news, our readers will need to navigate the waters of this murky post-COVID-19 world. Grab our Issue 1 today and as always stay safe!