Photo: Mitsuki Sato - PNG Study Abroad
PNG Study Abroad has been guiding many students in PNG to pursue success in their study abroad journey for almost seven years. Managing Director of PNG Study Abroad, Ms Mitsuki Sato, originally from Japan established her education agency in 2015 shortly after moving to Port Moresby with her family. Mitsuki has since grown the business and in 2018 won the Queensland Government Agent Pitch Challenge promoting study in Australia to PNG students.
PNG Study Abroad partners with universities, VET providers and government schools in Australia, Japan, Fiji and Grenada providing hands-on assistance to students in PNG and the Pacific who wish to study abroad, helping students choose the best study options to help achieve their long-term career goals. Mitsuki assists students and their families with the entire process which includes the admissions process, visa applications, arranging health insurance, sourcing accommodation, travel support and ongoing support to students during their study overseas.
The role of the Education Counselor is widely recognised in other countries however is still quite new in PNG. Education counselling is not just about finding a program for students, it's much more dynamic and includes planning and counselling for each student. Mitsuki explains to her students and their families 'When I sit down with students, I ask lots of questions like what is your passion? What kind of career do you want to pursue? Do you like to be physically active in your job?'. These conversations with students helps them explore their interests and identifies potential future study and career paths. With so many study options to consider it is important to provide the student with the confidence and resources to make the best decision for their future.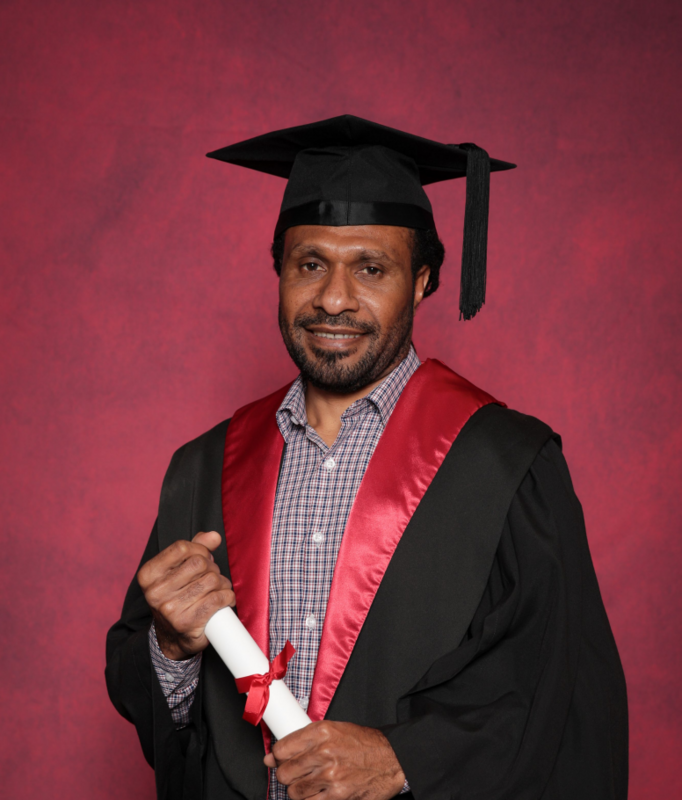 Romney Degena, who recently completed Associate degree in Civil Engineering at TAFE Queensland said "Mitsuki supported me from the start to finish of my academic journey. As a result I was able to gain an entry to the program and successfully completed. I now have a dream job as a civil engineer on the Sunshine Coast."
Important to student's successful transition into living and studying in another country. Romney added 'Mitsuki was very supportive and helped me understand the cultural and social norms as well as transition into life in Australia. This support was instrumental in my ability to navigate new surrounds, make new friends and be successful at study'.