Did you know that provincial bridges can be replaced quickly, easily and economically with innovative Engineered Wood Products produced right here in PNG? With an installed cost base typically under half that of equivalent concrete or steel, NiuBridge from PNG Forest Products is a comprehensive bridge building system that provides a cost-effective solution for new bridge construction, as well as refurbishment of existing structures for spans up to 30m. Suitable for installation on a variety of existing substructures including timber, heritage masonry, steel and concrete, NiuBridge is also ideally suited for installation on precast spread footing abutment systems, as well as the conventional piles and abutments. Easy to transport to remote locations and quick to install, NiuBridge comes with a 50 Year Treatment Warranty.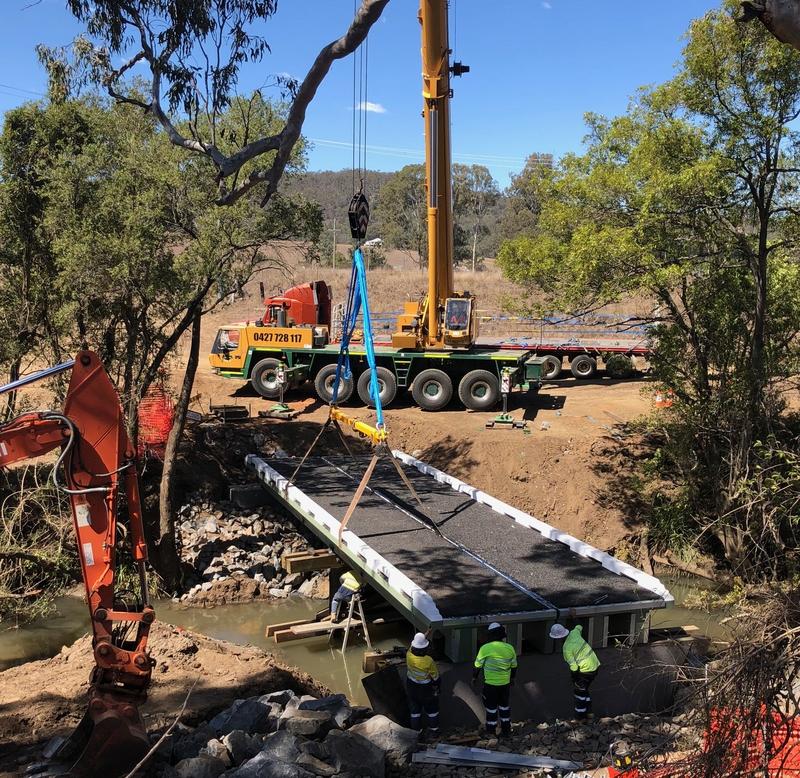 The NiuBridge System includes deck, girders, kerbing and accessories, and comes with a pre-applied bitumen surface. Produced from PNG plantation pine, little maintenance is required thanks to PNGFP's unique veneer preservation treatment, ensuring complete protection from termites and rotting. NiuBridge is manufactured to both AS/NZS 2269 and AS/NZS 1604 standards and exploits the advantages of natural timber, which is not subject to fatigue failure, unlike other materials such as steel and concrete. Available in single lane, dual lane, or custom design, NiuBridge is suitable for a range of load conditions including Austroads T44 and AS 500 Bridge Design.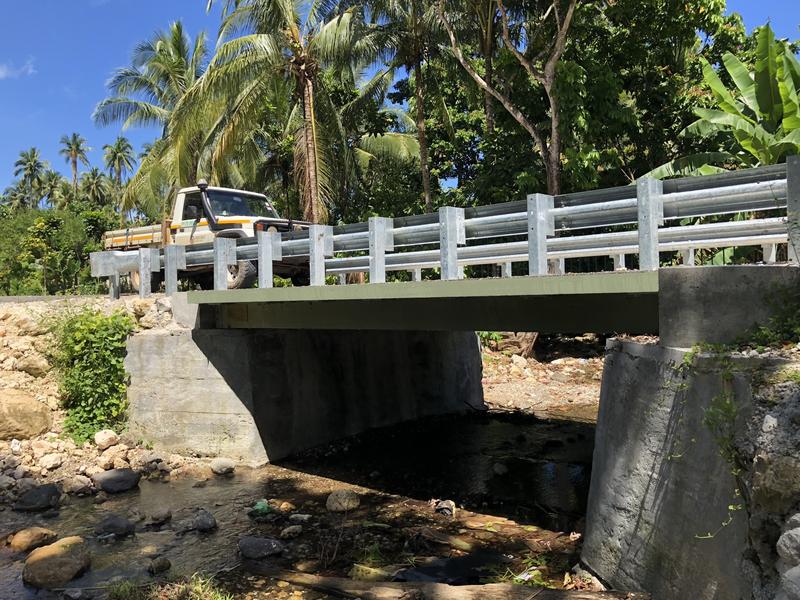 NiuBridge and sister product NiuDeck are widely used by local and state governments across Australia and New Zealand and have been system-tested and certified by University of Technology Sydney, including full scale destructive testing. The peak body for the timber industry in Queensland has welcomed these products as a demonstration of the versatility and innovation of using Engineered Wood Products in bridge construction. "Using prefabricated timber systems in bridges is gaining greater market recognition due to their inherent strength, light weight and low carbon emissions footprint compared to other construction materials", said the CEO of Timber Queensland, Mick Stephens. For more information on NiuBridge contact the PNGFP team on 323 5995, email bridgesales@pngfp.com or download product brochures from www.pngfp.com.