Employee Financial Wellbeing Linked to Profitability
by PNG Business News - March 15, 2021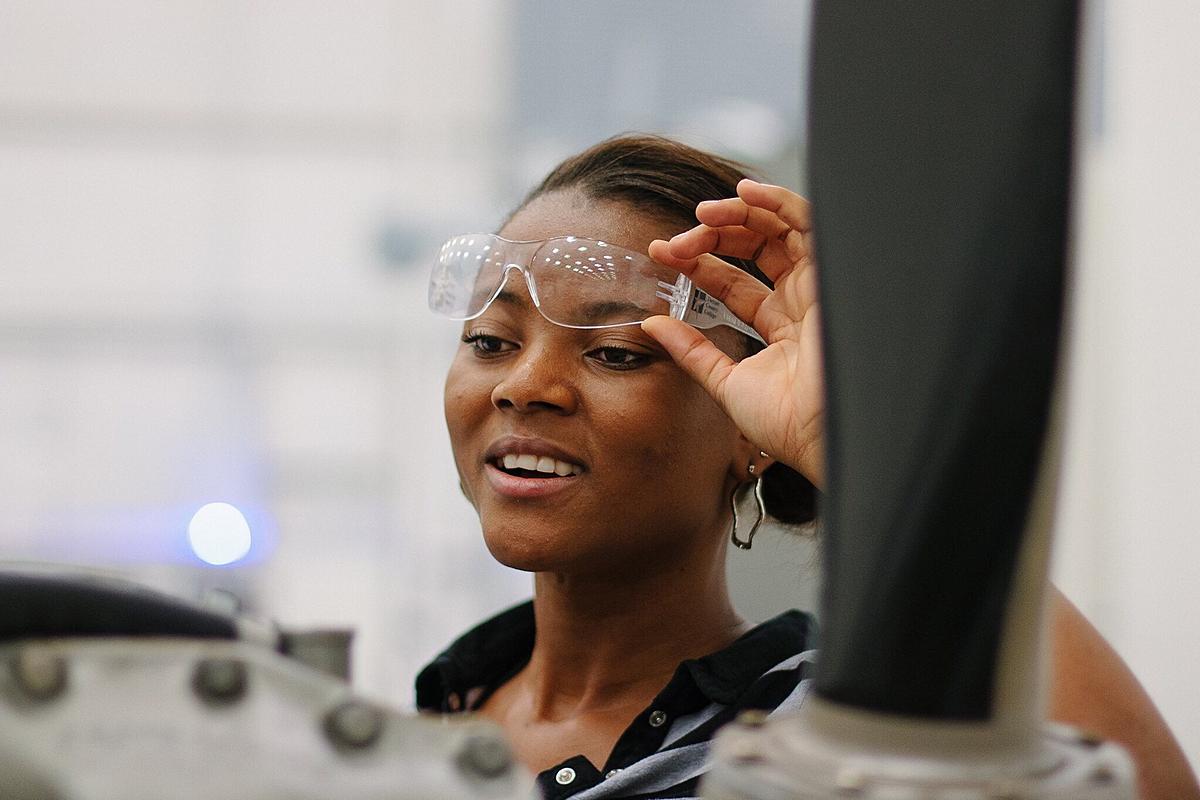 Did you know that employee 'money worries' associated with poor financial wellbeing can negatively impact business profitability? Financial literacy training is a relatively easy and cost-effective solution to improving employee financial wellbeing and thus mitigating the negative effects of 'financially stressed' staff. Helping your employees access responsible loan products – some of which are now available in PNG via new and ethical personal lending start-ups – also has a role to play in their financial wellbeing.
The effects of financial stress and poor financial wellbeing on employees can be as great as physical sickness. Many employees admit that they spend several hours each week dealing with financial issues while at work. A 2020 survey by PwC revealed 'money worries' to be the biggest cause of employee stress and that the stress is a major distraction at work. It is estimated that over 80 percent of the PNG workforce is experiencing some level of financial stress.
How Does Poor Employee Financial Wellbeing Impact Business Profitability?
Financial wellbeing is closely linked to financial stress. It is estimated that employee financial stress is costing Australian businesses $31.1 billion annually. Whilst specific data does not exist for PNG businesses, we estimate it to be high. We also know that financial stress takes a toll on employees' health—both mentally and physically – as well as on business health.
Employee financial stress contributes to increased absenteeism, lower quality work output, decreased productivity, increased staff turnover and associated recruitment and training costs, as well as even workplace theft. Studies show that employee financial stress is costing businesses up to 19% of their payroll costs! A financially stressed workforce is therefore bad for the bottom line.
What exactly is financial wellbeing?
Financial Literacy Australia defines financial wellbeing as when you are:
able to meet expenses and have some money left over;
in control of your finances; and
feeling financially secure, now and in the future.
Financial literacy, that is, a personal's ability to understand and effectively use various financial skills such as saving, budgeting, investing and responsible borrowing, underpins financial wellbeing.
The business solution
Financial literacy is key to reducing financial stress and improving financial wellbeing. Providing employees with financial literacy education is also part of being a socially responsible employer as well as an employer of choice.
Significantly – and especially in PNG's current economic climate – equipping staff with the right skills to understand and competently manage their personal finances will also impact positively on your bottom line.
Solomon islands business – financial literacy success story
In neighbouring Solomon Islands, food manufacturing company SolTuna (one of the country's largest employers) significantly cut staff absenteeism and consequently improved productivity, increased revenue, and cut costs largely via a financial literacy program.
Prior to receiving financial literacy education many staff were taking days off work because they couldn't adequately manage their pay to last them from one pay cycle to the next. Absentee staff were raising additional money in other ways such as selling produce at local markets in order to make ends meet. On fortnightly paydays, many workers would head to the bank or the market instead of the workplace when their pay checks are deposited to do some much-needed shopping or pay off creditors.
Overall, the program was considered a great success by not just SolTuna but also by its employees.
Additional ways to improve employee financial wellbeing
There are other ways in which employers can facilitate the financial wellbeing of their employees in addition to providing them with financial literacy education.
A good benefits package is a must. Performance incentives in the shape of bonuses, and clarity about pay bands are a great starting point.
Offer competitive salaries. This one might sound obvious—and expensive—but, it is worth the effort.
Give employees time off (or flexible work schedules) to allow them to put their finances in order – be it visiting the bank to set up internet banking or to pay out a high interest loan.
Incorporate financial advisers in to your broader wellness or employee assistance program.
Assist employees with their tax returns.
Even understanding payslips can be complex for some employees—helping employees to understand their payslips can reduce the burden of stress.
Encourage (and better still, facilitate) responsible borrowing – especially personal lending which in PNG, can attract interest rates of up to 50 percent per fortnight!
Facilitating responsible borrowing
Access to affordable credit is a right not available to the majority of PNG employees. As such, and in combination with poor financial literacy, staff often turn to unethical 'pay-day street lenders'. Street lenders typically charge extremely high interest rates (up to 1000 percent per annum) and often 'over lend' exacerbating and perpetuating unsustainable debt burdens.
Many PNG businesses offer in-house employee loans to mitigate the risks posed by unethical pay day lenders. However, the administrative burden of managing loan books can be high. An alternative is now available via personal lending start up – Savi Moni.
Responsible lender offers financial literacy education
Newcomer to the PNG Lending market, Savi Moni's personal loan solution was developed to help corporate sector employees take control of their finances and enjoy financial wellbeing whilst simultaneously reducing the negative business impact of financially stressed employees.
"We want to give employers and employees a beneficial staff lending solution that incorporates financial literacy to help avoid future financial stress" says Founder, Nick Keane. Born and bred in PNG and with several in-country business experiences, Nick understands the problems that staff loans cause for businesses as well as the financial stress generated for many PNG households. He is passionate about creating an improved sustainable solution.
Financial literacy education is a central component of the Savi Moni loan product, with a PNG specific formal 'family money management' workplace training, delivered by Australian Business Volunteers (ABV) available to interested employers. The training has been developed specifically to suit the PNG context and to help families strengthen skills in planning and saving for the future, as well as seeking advice about money and finance.
Savi Moni's financial literacy education offers a gender inclusive approach, encouraging men and women from family groups to participate collaboratively. In addition, Savi Moni offers 'Moni Savi' - a range of free resources and tools on their website, targeting for both employers and employees to help improve financial literacy and reduce financial stress.
Summary
Improved financial literacy in combination with responsible borrowing contributes significantly to employee financial wellbeing and helps mitigate the negative business impacts of a financially stressed workforce. There is a clear business and social case for supporting employees' financial wellbeing and for partnering with responsible personal lending services such as Savi Moni – which has financial literacy education firmly embedded in its loan products. To learn more: www.savimonipng.com.
---