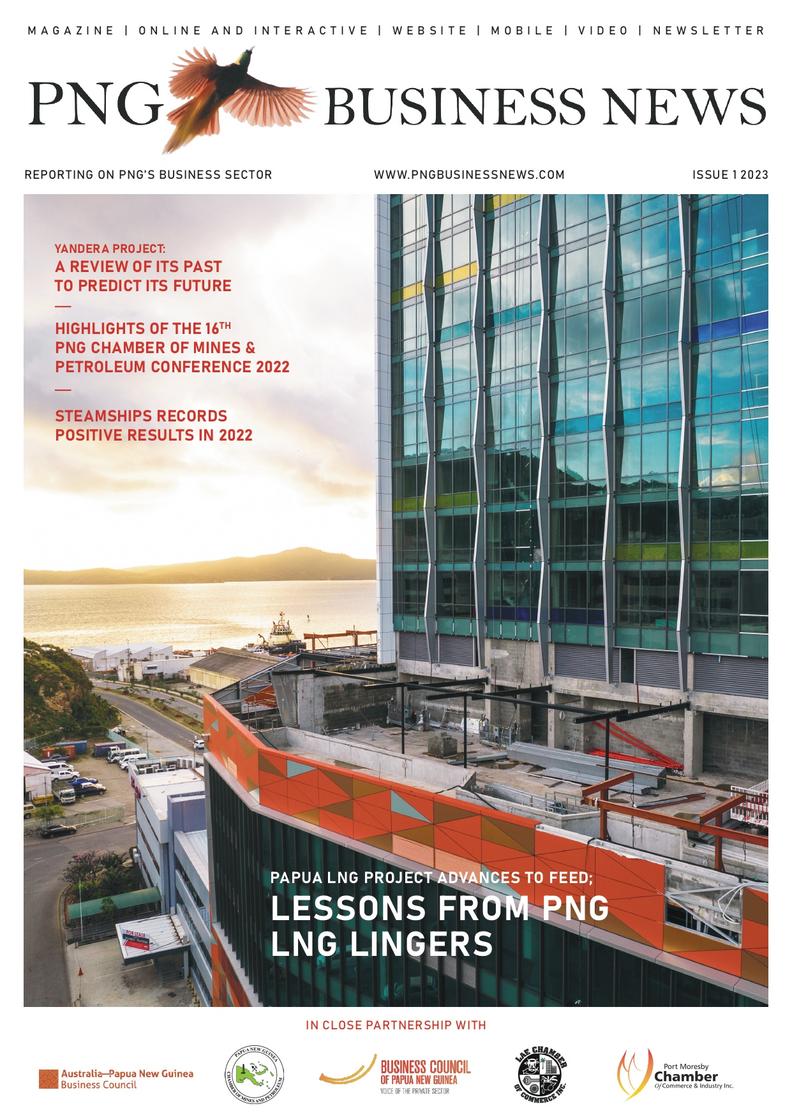 Issue 1
New year, new beginnings -- that's the theme for us as PNG Business News presents a refreshed layout and our biggest magazine yet for Issue 1 2023.
We continue to provide you with the latest news and commentary on the resources and allied industries throughout Papua New Guinea, and this issue is no exception with our continued coverage of the Yandera mining project, which our writer Marcelle Villegas tries to analyse with a look at its past to predict its immediate future.
We also give you highlights of the 16th PNG Chamber of Mines and Petroleum Conference 2022 last December in Sydney, as Prime Minister James Marape and the top players in the country's mining and oil and gas industries came together to map the country's path out of the COVID-19 pandemic going forward.
Another of our contributors, Engr. Edison Mating, discusses how the Papua LNG Project has advanced to the FEED (front-end engineering and design) stage, and how the country continues to learn from its past lessons in the sector. As with other resource projects, the Marape government is hoping to earn handsomely from this to fund its plans for the country.
Finally, on our cover we feature Steamships' new Harbourside South Development, one of our loyal advertising partners, as they report strong financial results for the year 2022.