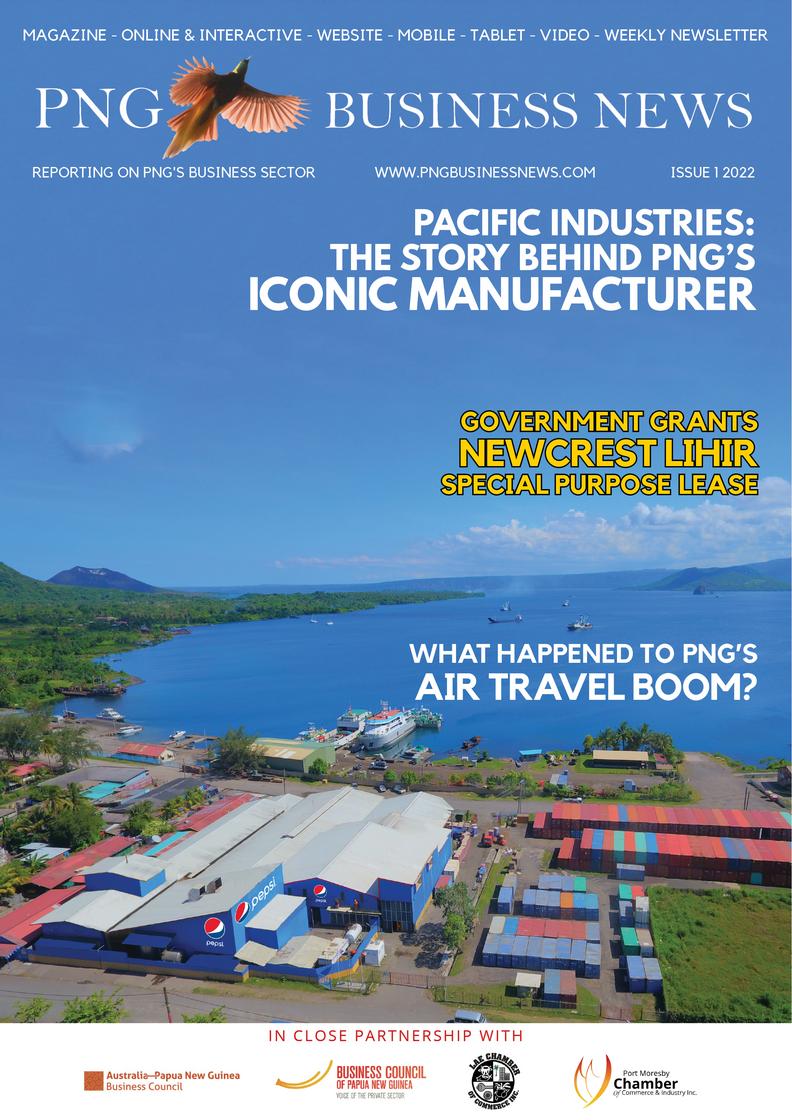 Issue 1
In Issue 1 2022 of your PNG Business News, we highlight the long and storied history of Pacific Industries Ltd., Papua New Guinea's iconic drinks manufacturer.
Our new journalist, Paul Oeka, talks to third-generation Company Director, Mr. Everett Chue, to guide our readers on how the firm founded by his grandfather, Gabriel Achun Chue, rose from the ashes of World War II to become a pillar of the country's fast-moving consumer goods industry.
On the mining front, we feature the Special Purpose Lease the government has granted to the Newcrest Lihir group, which would develop the Londolovit Township on Lihir Island with post-mine closure firmly in mind.
We also feature the analysis done by the Development Policy Centre (Devpolicy) on why PNG's air travel boom has gone silent over the last few years. COVID-19 is certainly one factor, but several more are involved, and it's worth reading the deep dive the authors have taken on such a crucial industry.
In addition, we have our usual coterie of articles -- from the P'nyang gas project approval to the coming elections and an eye-opening story by Dr. Ann M. Clark on World TB Day -- to keep you in step with the latest in PNG business.