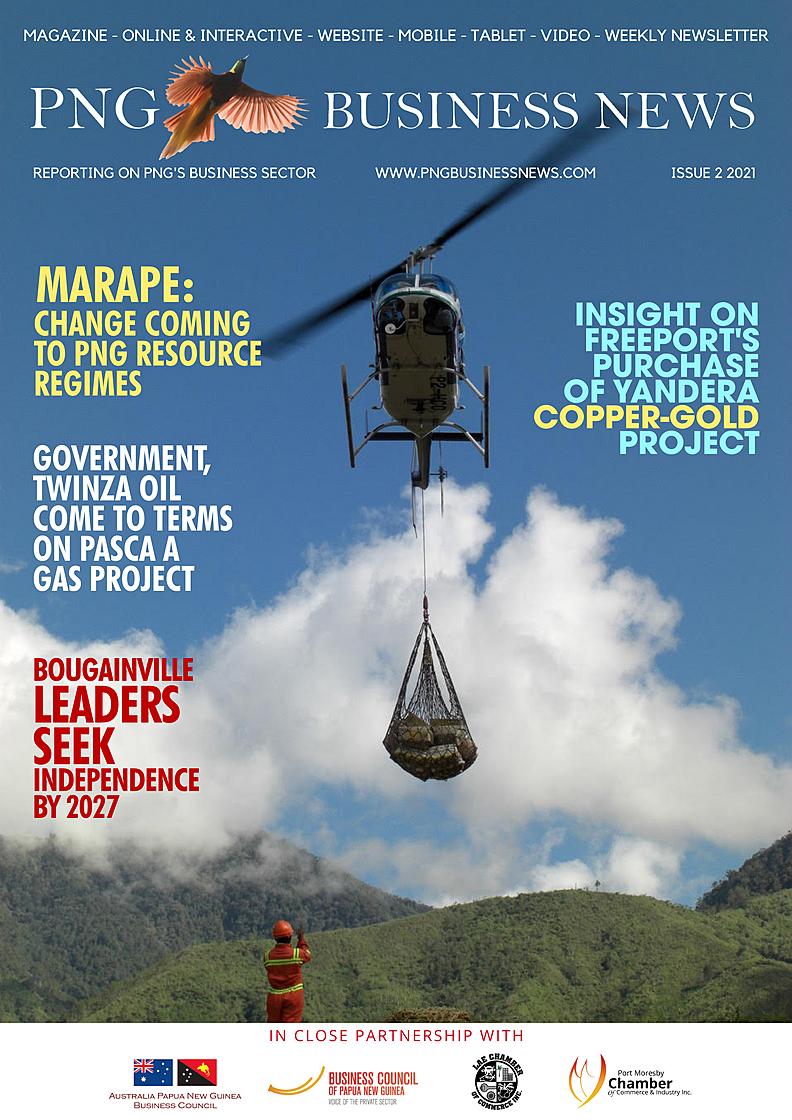 In Issue 2 2021 of PNG Business News, we take a look at several significant developments in Papua New Guinea. First is Prime Minister James Marape's talk with the PNG Chamber of Mines and Petroleum in June, when he assured the industry that changes are coming to the regulatory and fiscal regimes and that they would be consulted closely in the process.
We also have an exclusive interview with Les Emery, the former President and CEO of Marengo Mining, who gives his thoughts on the recent purchase of the Yandera Copper-Gold Project in Madang by Freeport Resources Inc., the Canadian miner that also recently purchased the Star Mountains project.
In the oil and gas front, the Government announced it has come to terms with Twinza Oil Ltd. on the royalty agreement for the Pasca A gas project in the Gulf Province. The deal would give the Government a total benefit package of 55 percent calculated on a nominal cash flow basis.
Finally, we also report on Bougainville's leaders seeking independence from PNG by 2027, after President Ishmael Toroama of Bougainville and PM Marape met in the Highlands to try to reach an agreement on a path forward.
This and many other reports on the agriculture, energy, finance, business, and community sectors are in store for you, in Issue 2.