Kingston Resource Now Owns 100% of Misima Gold Project
by PNG Business News - March 31, 2021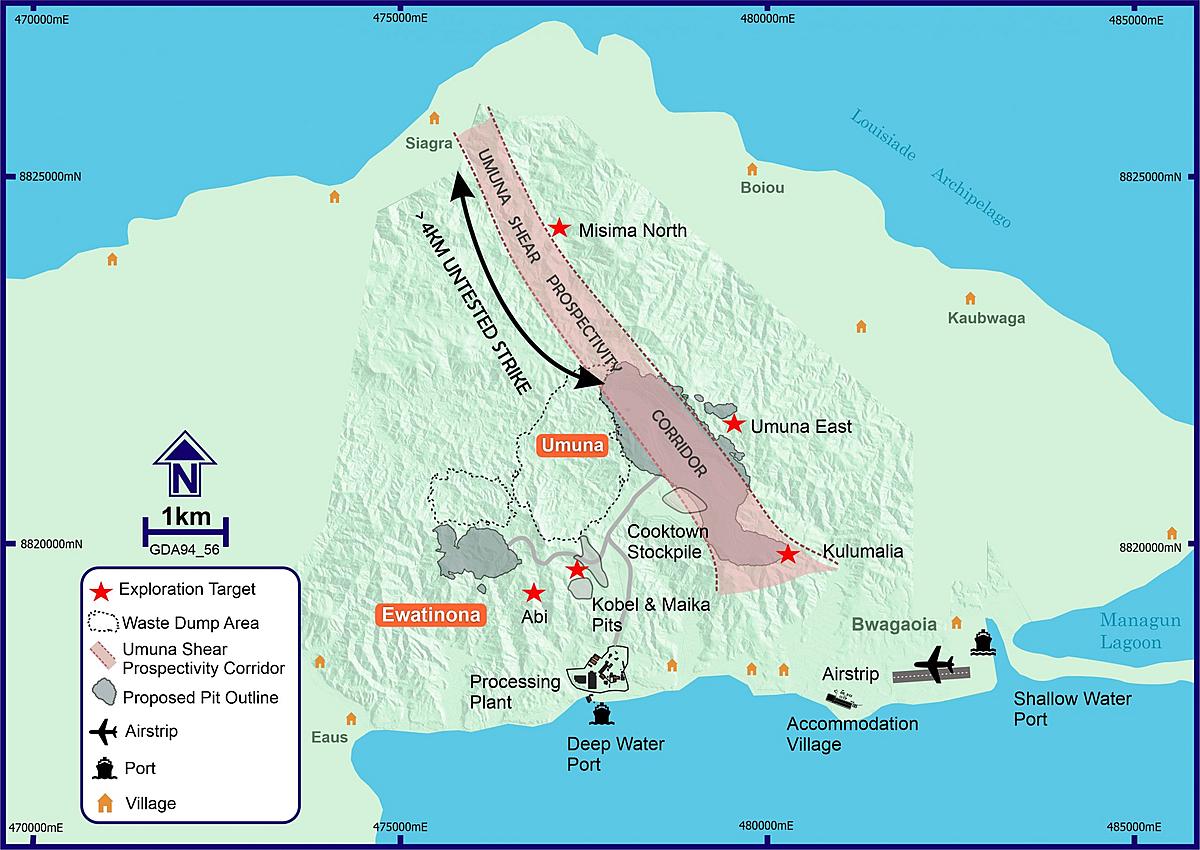 Following the completion of all terms with former joint venture partner Pan Pacific Copper to buy its 19% stake in the Misima gold project in Milne Bay, Kingston Resources Ltd now holds a 100% interest in the project.
Kingston has received the final tranche of the overall consideration of AU$2 million (K4.31 million) since receiving all regulatory approvals from PNG (K5.23mil).
Kingston now has 100 per cent control of the plant, according to an announcement made last week on the Australian stock exchange.
The merger agreement was first revealed on November 12, 2019, and then revised on June 24, 2019.
According to Kingston managing director Andrew Corbett, this was a fantastic result for shareholders and a significant step forward for the firm on its journey to becoming a new gold producer in Asia-Pacific.
"The completion of this transaction provides Kingston with 100 per cent ownership of our flagship asset, which is rapidly progressing towards development," he said. "Since we first acquired an initial 49 per cent interest in the Misima gold project back in late 2017, we delivered a number of key project milestones that culminated in the delivery of a highly positive pre-feasibility study (PFS) for Misima in 2020. This PFS clearly demonstrated that Misima is a large-scale, long-life, low-cost gold project that is set to deliver significant value and opportunities for all stakeholders. We have grown the initial resource base from 2.3Moz (million ounces) to 3.6Moz, delivered a maiden 1.35Moz ore reserve, and we expect both our resources and reserves to continue to grow through ongoing in-fill drilling and testing of exploration targets."
He added, "Completion of this acquisition provides Kingston with a streamlined and simplified ownership structure, providing a strong platform and added flexibility to continue checking off the necessary milestones to re-start gold production on Misima Island."
---