Locals Take on 'Farming as a Business'
by PNG Business News - April 21, 2021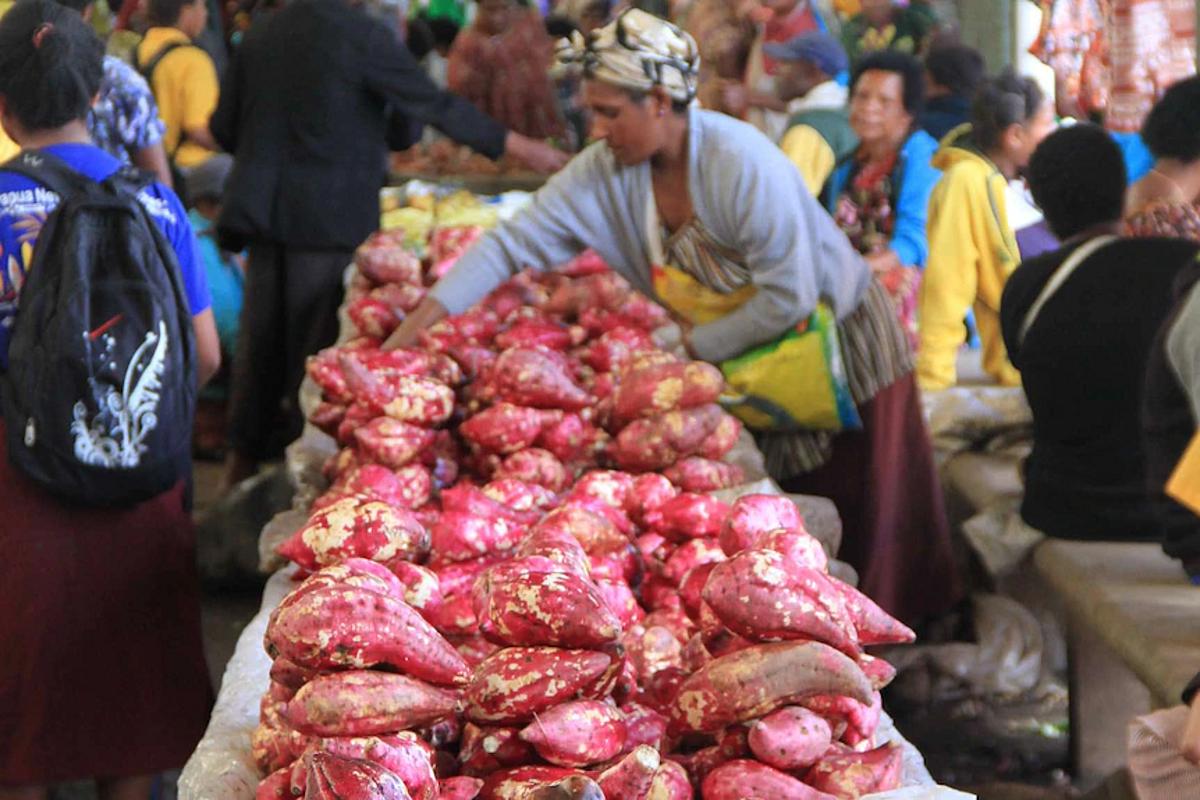 Farming as a business is making a huge transformation in the Gumine district of Chimbu province, located in the lush and fertile PNG Highlands.
Local farmers are eagerly participating in a potato and bulb onion project that has picked up interest seeing more than ten model farms and three bulb onion nurseries established in the Gumine Local level government (LLG) area of the district, as part of the projects trial stages.
In March local farmers delivered 7.7 tonnes (7, 700 kg) of fresh potatoes graded and and bagged for selling, both as seeds and for consumption.
The harvest was delivered to the capital of Kundiawa, as residents looked on in awe at the truck loads of bagged potatoes, to the joy of Gumine MP Nick Kuman who had helped initiate the project.
An initial agreement was signed between Gumine district and the Fresh Produce Development Agency (FPDA) with a focus to farm potato and bulb onion as commercially significant crops for the district. FPDA wasted no time setting up an office and work progressed eagerly for all parties.
By June 2021, Gumine is expected to provide its first full harvest of an estimated ten tonnes of potato and bulb onions to Kundiawa town. A consistently supply to Kundiawa and other areas will provide a steady source of income for farming families involved in the project.
Project Technical Team Leader David Kaupa said the first model farms were established only in Gumine LLG with selection of 10 model sites for seed potato production and distribution and three model nurseries for bulb onion.
He said a total of three tones (300kgs) of seed potato were distributed to the selected 10 model sites.
"As per FPDA technical officers, production (of 7, 700 kg) was quite impressive at initial phase. The farmers have really seen and felt the positive impact potato has created in a very short period. All the people of Dirima-Yani want to engage in potato farming," a delighted Kaupa said.
He said for the very first time loads of potato left for Kundiawa on March 5, 2021, signifying a huge transformation in Gumine taking on farming as a business.
Kaupa also revealed that bulb onion seedlings had been transplanted to the trial model sites and were growing with impressive results.
Meanwhile, he said the other two LLGs of Digine and Kumai-Bomai will soon see roll out of a trial phase of the project.
Kaupa also said FPDA's presence in Gumine district has positively impacted the mindsets of many young men and women, who now see farming as the way forward for Gumine.
---