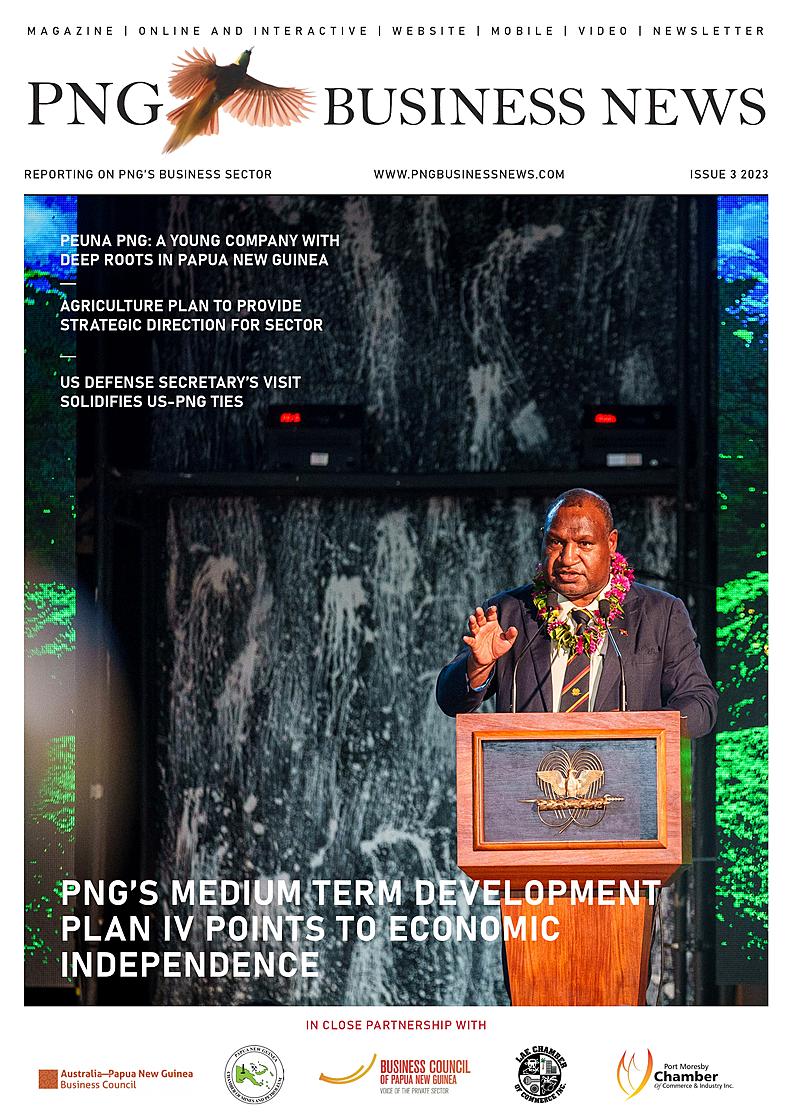 Issue 3
We're heading into the third quarter of 2023, and as always we at PNG Business News aim to keep you abreast of all the significant developments in Papua New Guinea.
The unveiling of the country's Medium Term Development Plan IV is the most important development so far, as the Marape Government targets 12 priority areas that it sees growing the most over the next four years.
Another development plan, the National Agriculture Sector Plan 2024 to 2033, aims to give strategic direction for the sector, as agriculture provides food and income to 85 percent of the population.
Worth noting too is the visit of US Defense Secretary Lloyd Austin to Port Moresby in July, as the United States races with China to strengthen diplomatic ties with nations in the South Pacific.
We also feature Peuna PNG, a young company that has deep roots in Papua New Guinea, thanks to the Vincin family that has lived in the country since the mid-1950s and co-founder Chantelle Brittain, who was raised in Bougainville.
Finally, we introduce a new commentator in this issue in Michael McWalter, the former director for the Petroleum Division and adviser to the Government of PNG, who discusses possible reforms for the country's oil and gas sector.