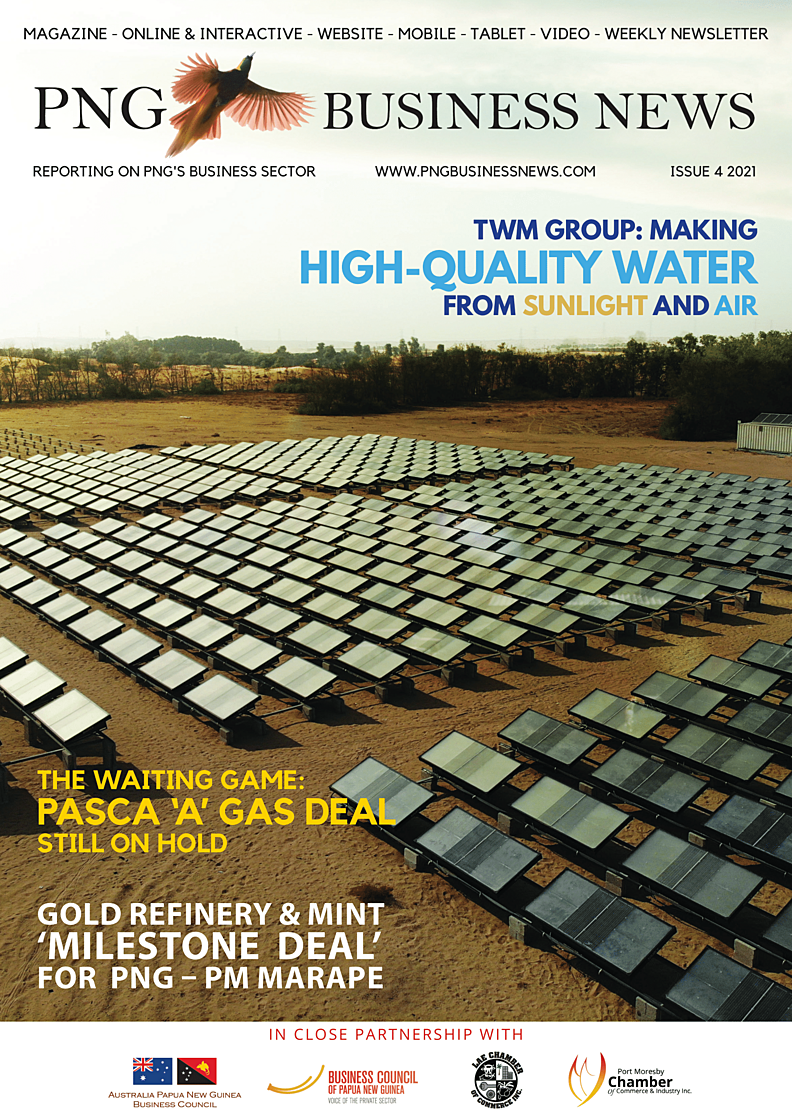 As another year draws to a close, we at PNG Business News offer up another stacked magazine with our Issue 4 2021.
Our cover features the amazing work being done by the TWM Group, which with solar panels and the surrounding atmosphere is providing premium drinking water to Papua New Guinea's remote villages in Roku.
On the oil and gas front, our writer Marcelle Villegas talks to Roppe Uyassi, Country Manager for Twinza Oil Limited, to unpack why the firm is still playing a waiting game with government on its agreement for the Pasca A gas field, which should already be in the feed phase of its project.
In mining, we feature the deal for the National Gold Refinery and Mint Project, which Prime Minister James Marape has hailed as a milestone agreement for the country and a key cornerstone of his government's "Take Back PNG" program.
Finally, we have an assortment of articles and features to satisfy your curiosities as we close 2021 and pray for improvements in our battle with COVID-19 so we can all go back to a "new normal."