ICCC Clears Water Utilities Merger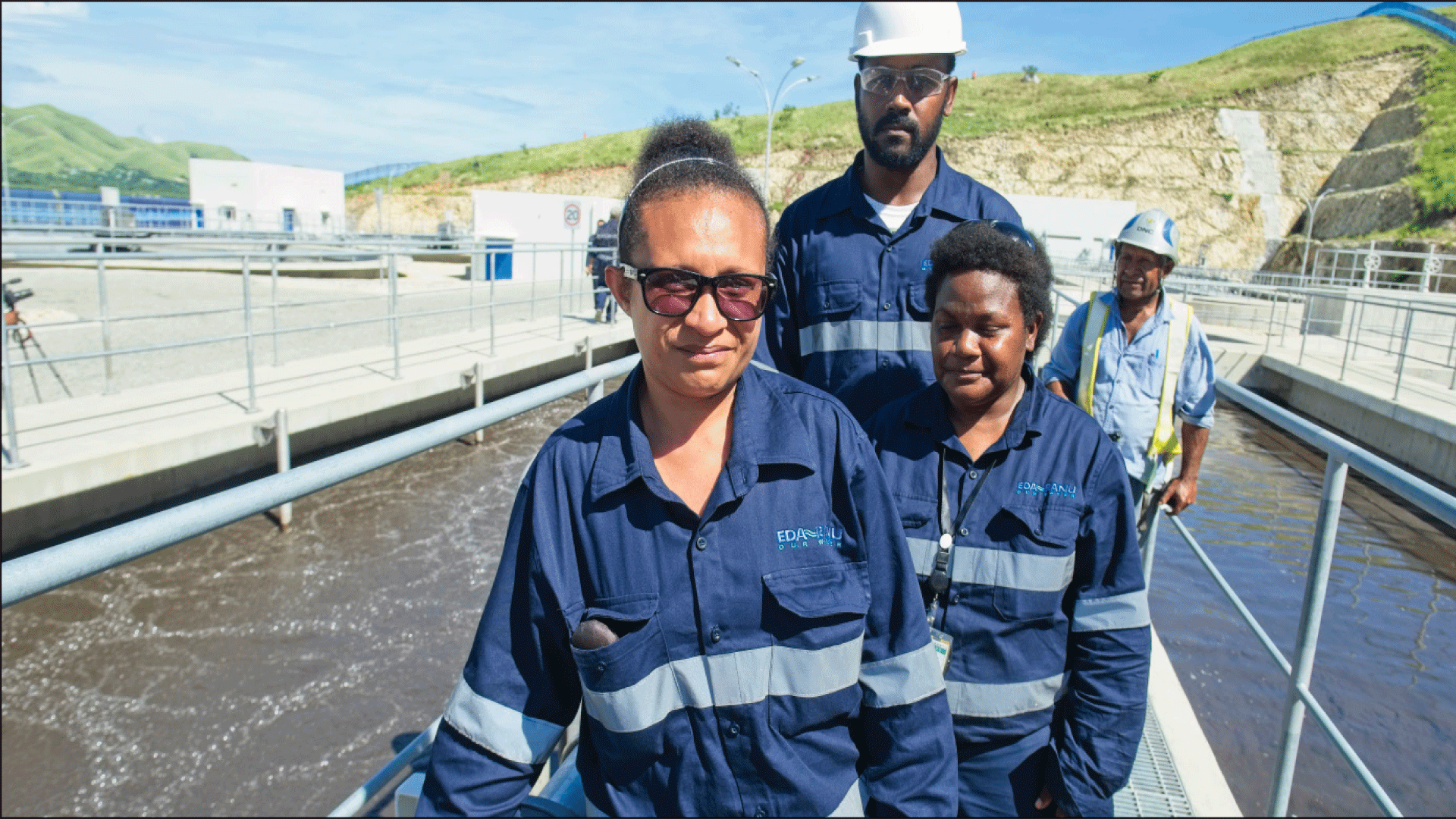 The Independent Consumer and Competition Commission has cleared the proposed merger between water utility providers Water PNG and Eda Ranu. ICCC Commissioner Mr Paulus Ain affirmed the conclusion to the 10 month assessment process.
Mr Ain cited what he described as an industry that has always been monopolistic and the merger would not change the market.
"The provision of treated water and sewerage services in PNG has always been monopolistic; thus, the proposed merger would not change this structure of the market.
"In addition the ICCC Act does not prohibit monopoly; it only prohibits the abuse of monopoly by those with such market power.
"On the 17th October 2019, water PNG sent a clearance application to the ICCC seeking approval to proceed with a merger with Eda Ranu," Commissioner Ain stated.
He said the commission undertook a wider consultation process with key stakeholders and the public at large.
"Throughout this process many agreed with the proposed merger to proceed, while others have submitted that the proposed merger should not proceed.
Ain stated that all submissions and discussions were taken onboard by ICCC both for and against the merger.
He said also that no new entrants into the market are expected anytime soon, considering the business's capital intensive nature.
"The ICCC Act provides for a Clearance Test which is purely a competition test which is whether or not the proposed merger will be likely to have or the effect of substantially lessening competition.
"The monopoly issue in concern will not be a concern for the ICCC.
"Mainly because the water entities operate in two separate environments- one operates in Port Moresby, the other one operates outside of Port Moresby.
"In many cases that you will find that most of the utility services they do not immediately find emergence of competition.
They are capital intensive, and the cost of building infrastructure will be very difficult for a new player to enter the market to compete with the existing," Ain stated.
Ain added that even both companies governing legislations, premerger, did not allow either to operate within the same jurisdiction thus there was no competition to begin with. "As such the two parties cannot even enter each others' location to provide water or sewerage services.
"The proposed merger if proceeds will not change this or no a number of new water service providers will be emerging in NCD.
He concluded that any other commercial decisions to the merger is up to the major shareholder, the State, which owns both SOEs.
The move to merger Eda Ranu and Water PNG gained momentum in 2017 under the then Minister for National Planning Richard Maru who indicated the merger would be a precursor to the setup of the National Water and Hygiene Authority.
Continue reading at https://postcourier.com.pg/iccc-clears-water-utilities-merger/ | Post Courier